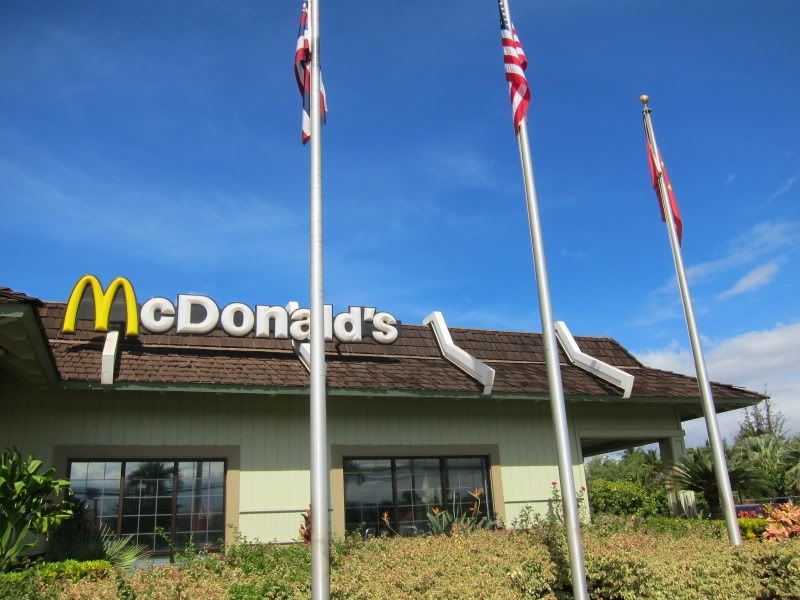 Left: flag of Hawaii, middle: flag of America, right: flag of McDonald's...?

I didn't even think about going to McDonald's when I visited Hawaii. I presumed that it would be just like the mainland, not worth a precious vacation meal when there is so much other good food. That is, until I asked asked a coworker of mine what to do in Hawaii, and she, a Hawaiian native, told me to go to McDonald's.
I'm kind of ashamed I didn't think of this myself. Of course McDonald's in Hawaii would be different from the mainland. Everything in Hawaii is different from the mainland.
The problem is, unlike the McDonald's in foreign countries, I could not find the Hawaiian version of the menu online anywhere. All I knew is that there would be spam. There had to be spam.
So, on my last day in Maui, guess where I went?



I ordered the Local Deluxe Breakfast, which came with Spam, Portuguese sausage, eggs and rice. The eggs, well, they were just typical McDonald's yellow colored fluff, no surprises there. The Spam tasted exactly like Spam: the delicious taste of high fat and cholesterol. But the Portuguese sausage, that was excellent! So juicy with just a hint of spice. And the rice wasn't bad at all, even though it is probably minute rice.
To drink, we ordered two large Iced Coffees. I must have forgotten what large in America means....
Everything in McDonald's feels Hawaiian, from the flags to the menu to the tropical landscaping. Even the trashcans say Mahalo!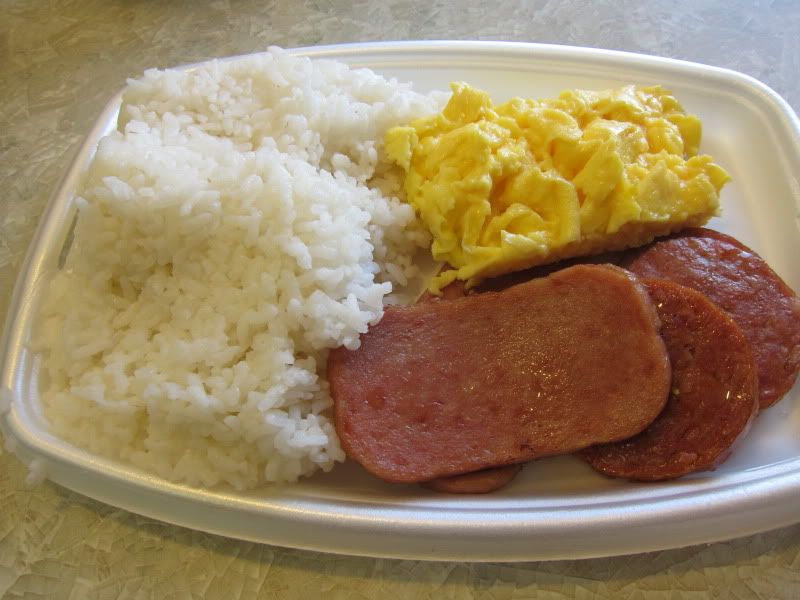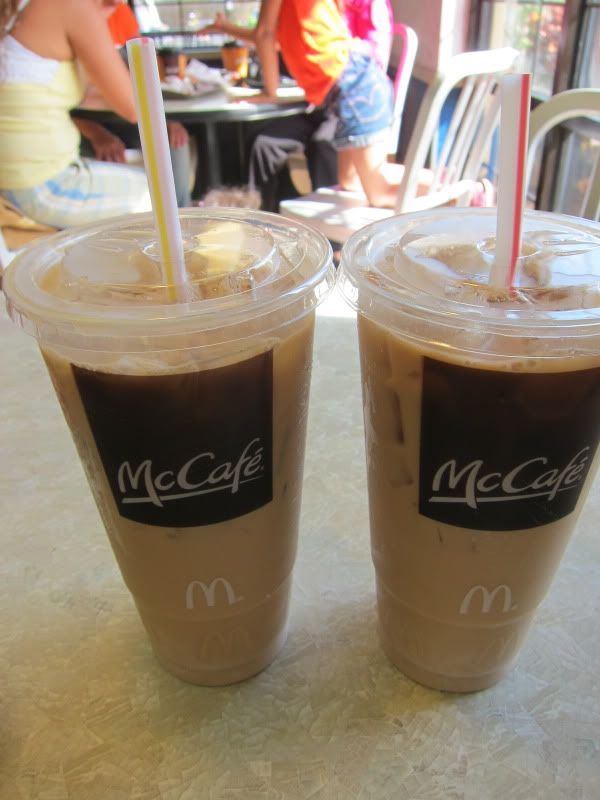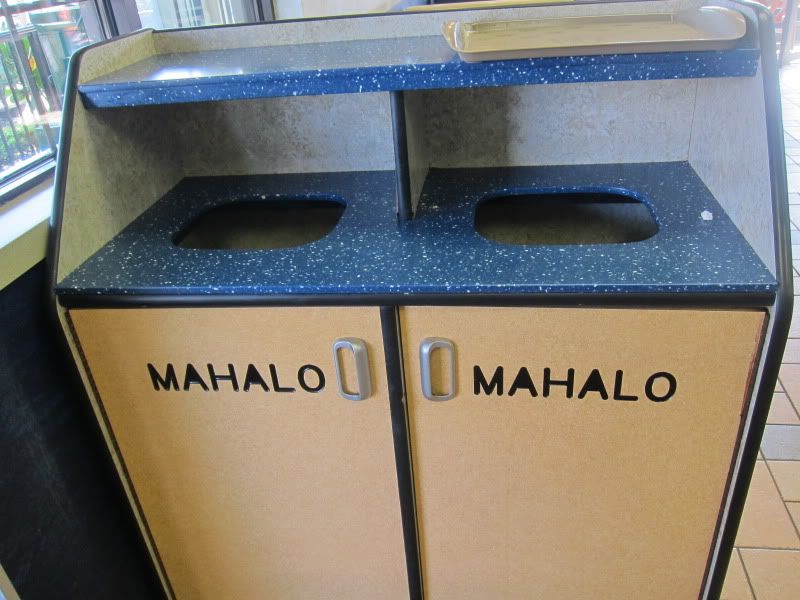 Mahalo means "thank you" in Hawaiian