I arrived in Pakistan with only one suitcase and a notebook. I purposely left my laptop, and the majority of my stuff in Dubai. Basically, I didn't want to have to carry my old and clunky computer across four cities, four plane rides, and a bus. All the while worrying about it being lost, stolen, or damaged. I also didn't anticipate that I would be on facebook and email all that often (though both sites worked fine in Pakistan - only Youtube is banned).
I haven't kept a hand-writted travel diary since I spent a few months in Japan and I wasn't sure how much or how little I would use the notebook. I imagined that I would have time to write everyday, and that the journal would serve as a narrative of my trip and a chronicle of my thoughts and feelings each day.
Yeah right.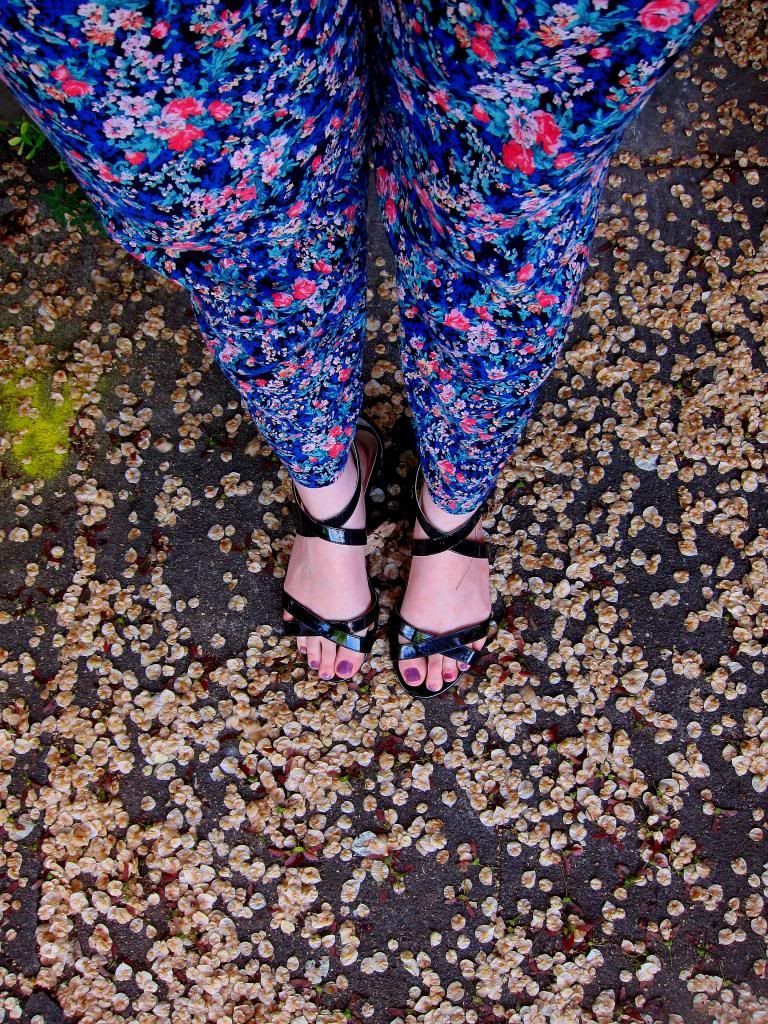 Now that I am back in the states, and in the comfort of a Peet's Coffee in Portland, I am able to relive my experiences in Pakistan while I am transcribing them. As I type, the dried petals of cherry blossom trees rain down on my computer, so much that I have to wipe off the keyboard every few minutes. No wonder I'm the only one sitting outside.
"The domestic departures terminal of the Islamabad airport is one of those things best left outside the realm of one's lived experience. A better thing to hear about over coffee, as a small detail in a friend's travel monologue, rather than to know it personally. I know it. This sweaty, smelly airport. I thought the capital city would boast a more impressive, or at least decent, airport. The lack of any air-conditioning, fans or proper ventilation makes the sweat run down my back like a river.
I take breaks from writing to fan myself with this notepad from time to time. The terminal reeks of cigarette smoke, although there are 'no smoking' signs everywhere. As I look around to try to identify the smoking culprit, I realize that the stench of smoke, like the airport, is probably over forty years old. It has been absorbed, permanently, into the fake plants and plastic chairs. At this terminal, the gates are not marked, because there is only one gate. When it is time for the plane to board, men walk around the terminal, which is no larger than a gymnasium, and call out the flight number.
The power goes out again, and the whole airport is pitch black for a few second before the generator kicks in. This is the first time I have seen a power outage at an airport in Pakistan. It happens several times a day in most homes in Punjab and the capital, even malls and restaurants are not immune to the power outages, but this is the first time I have seen it at the airport.
At this precise moment, in this smokey heat and darkness, it is difficult for me to find the words to describe this place and its wonderful people . Perhaps I will find the words when I am transcribing this at a café in Portland. This moment begins a series of long goodbyes leading up to a most anticipated welcome. It is already night in Islamabad, and tomorrow I will be in Dubai. One day from tomorrow, I will be in Portland."
- Excerpt from my Travel Diary, April 5th, 2013 6:35 pm, Islamabad, Pakistan
Now I am back in my city. The goodbyes and the welcomes have already passed and my prophecy came to be. Finally at a cafe under the falling flowers, I am am to describe my journey.