Tuesday, June 14, 2011
Tired of Leopard on Leopard? Me neither.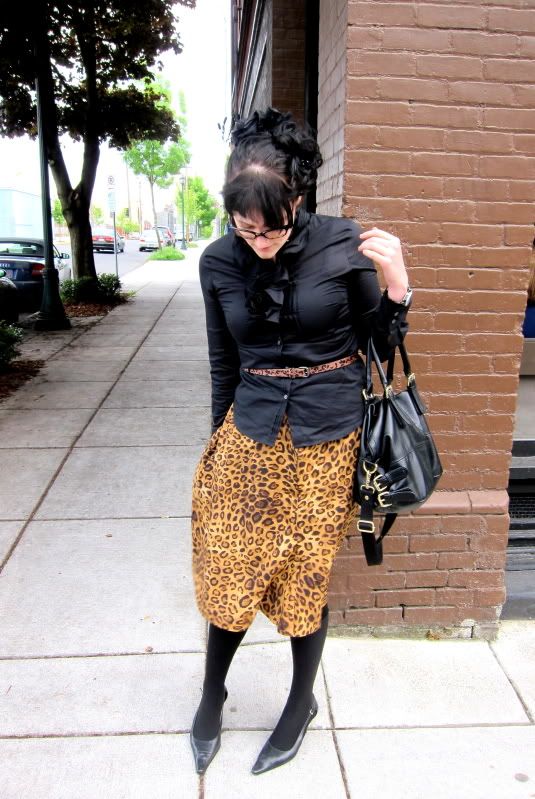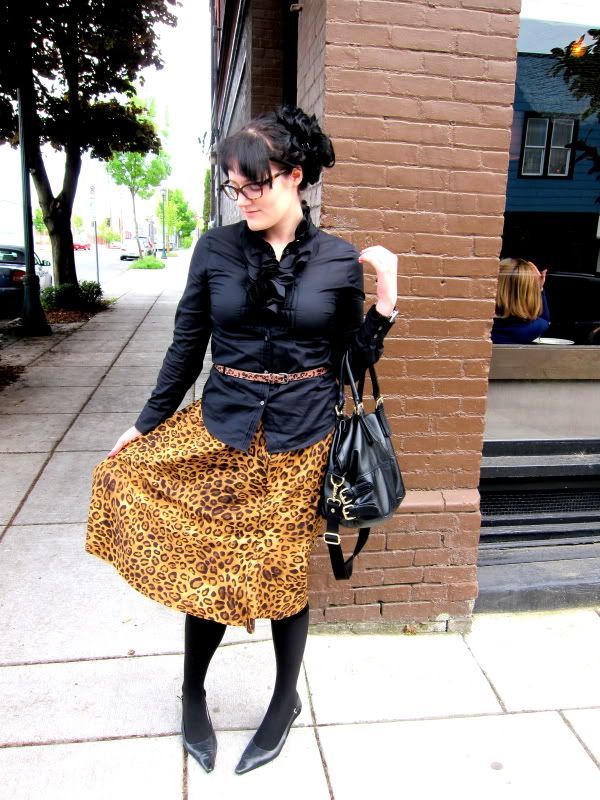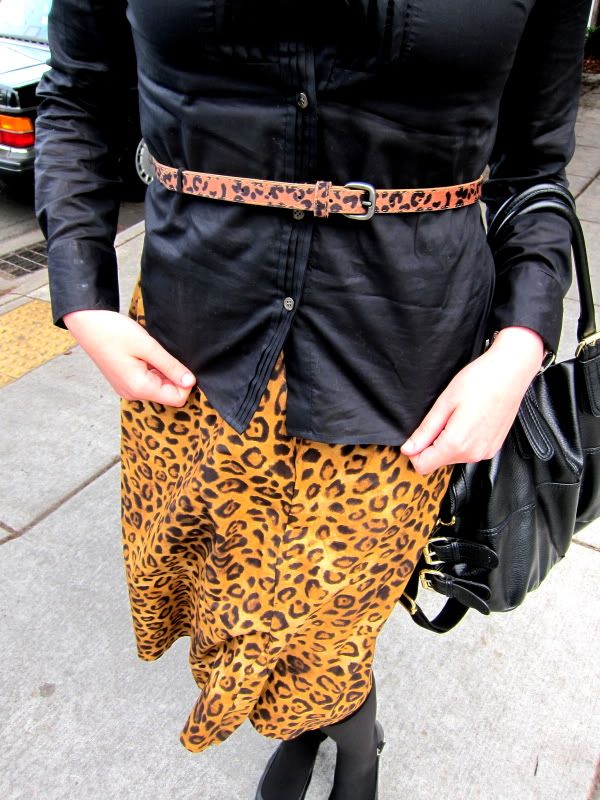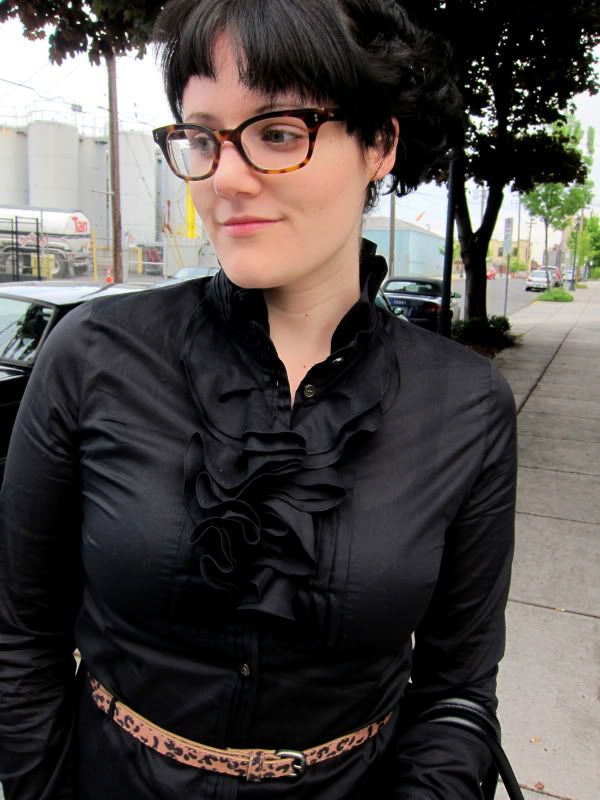 Blouse: thrifted xJ. Crew
Skirt: thrifted Ann Taylor
Leopard glasses: vintage
Belt: Forever 21
Shoes: thrifted
Guest Appearance: Fernando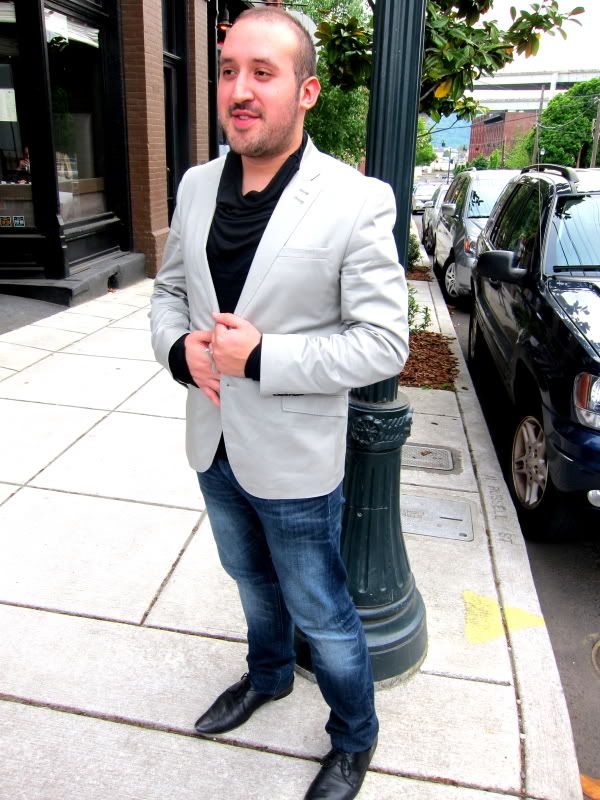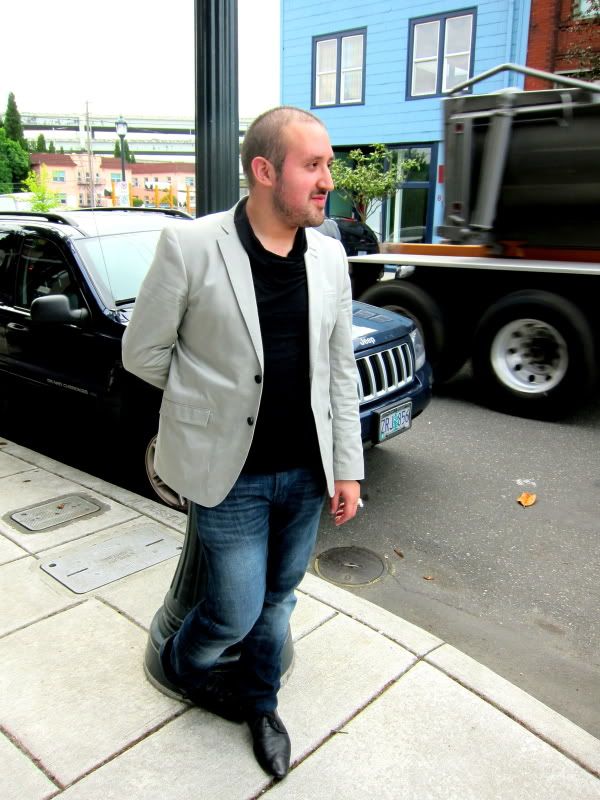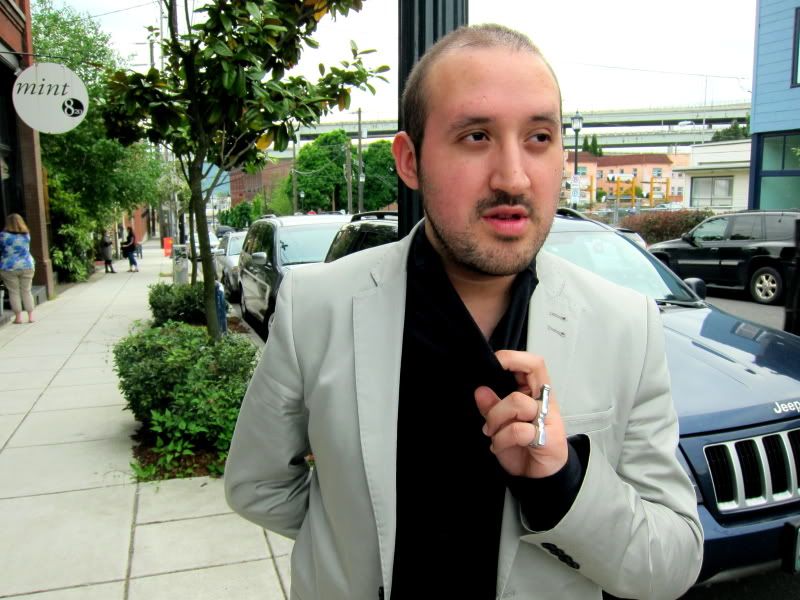 Checked out a cool Japanese restaurant in downtown and used it as an excuse to dress up. Coat: Thrifted Pants: Uniqlo Scarf: Dog ascot from...