Although the Astoria Coffee House was deemed the coolest place to write in town, I don't want to downplay the other awesome cafes in Astoria. We did quite a bit of cafe-hopping and these three places were all excellent:
The Most Relaxing: The Blue Scorcher
Both a restaurant and cafe, the Blue Scorcher was serene at 9:00 am when we began our writing fest there. It is also an entirely vegetarian cafe, which made excellent frittata and tea.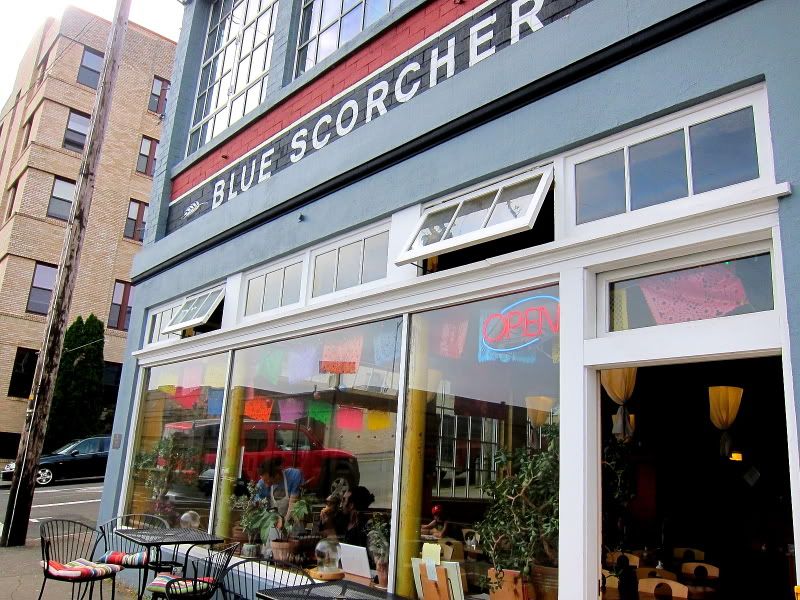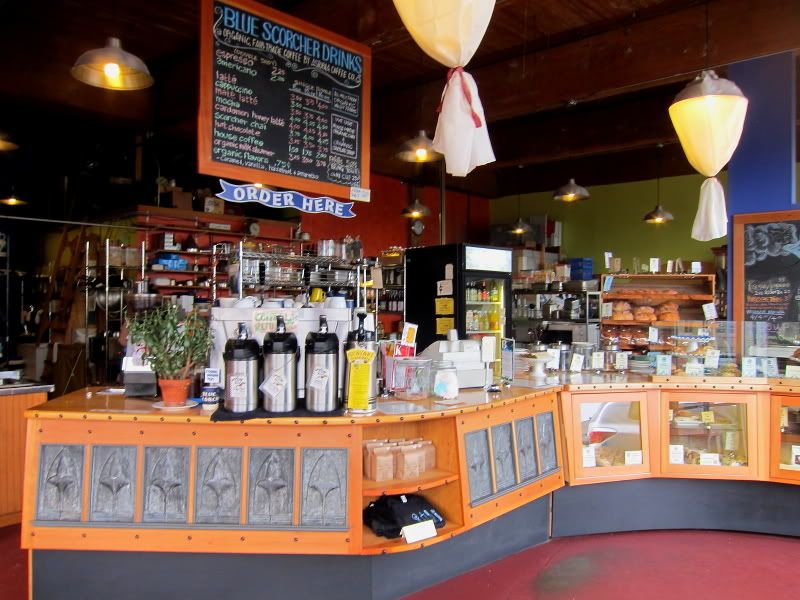 Cafe counter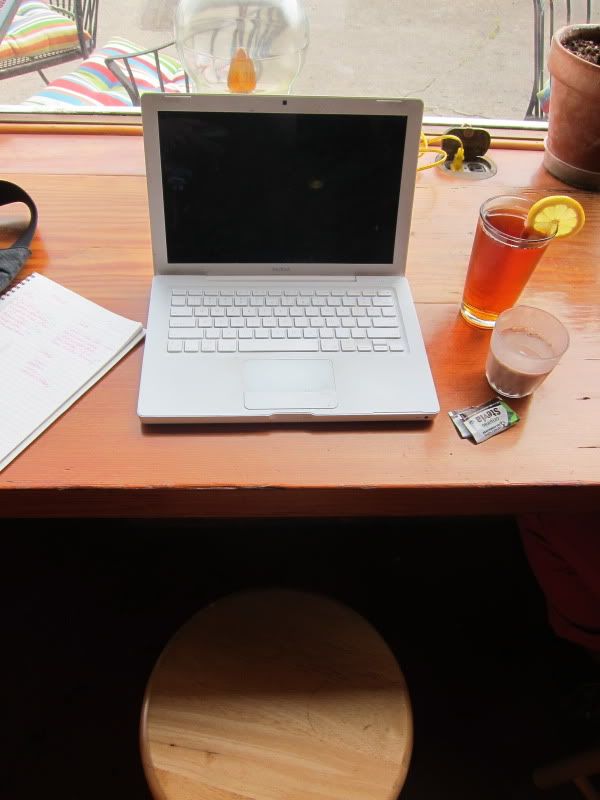 Paradise found
The Most Fun: Columbia River Coffee
This place was about a thirty minute walk from downtown, right along Marine Drive. From this neighborhood, you can smell the sea water. This cafe is definitely catered more towards families, but when we went in we had the place to ourselves, and got to goof off a bit.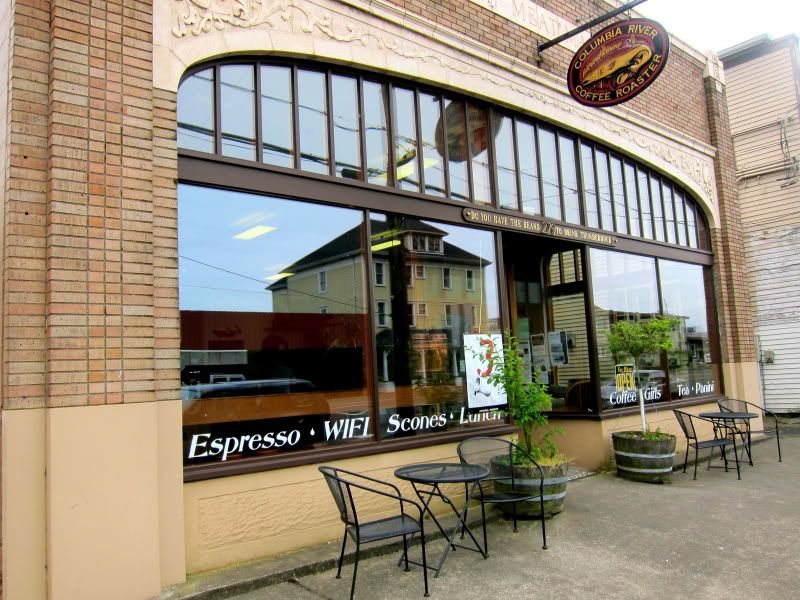 Front of the cafe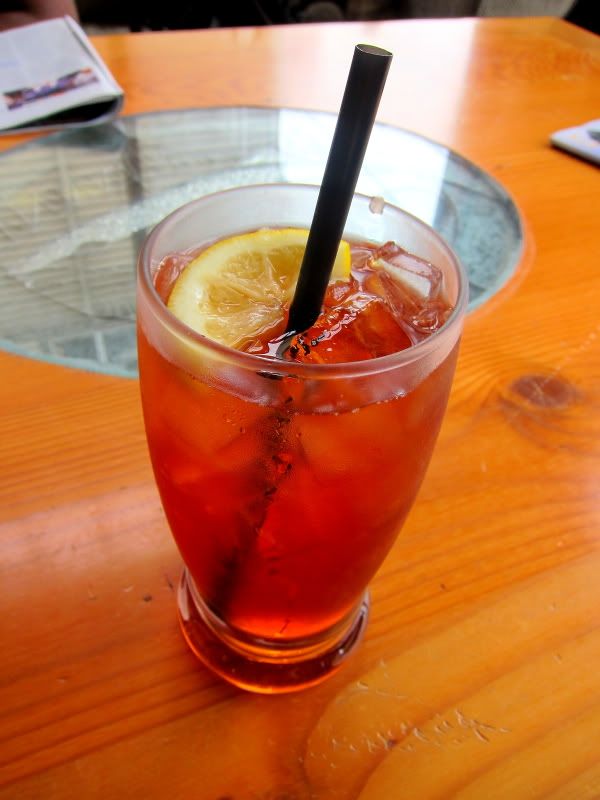 Their famous mango ice tea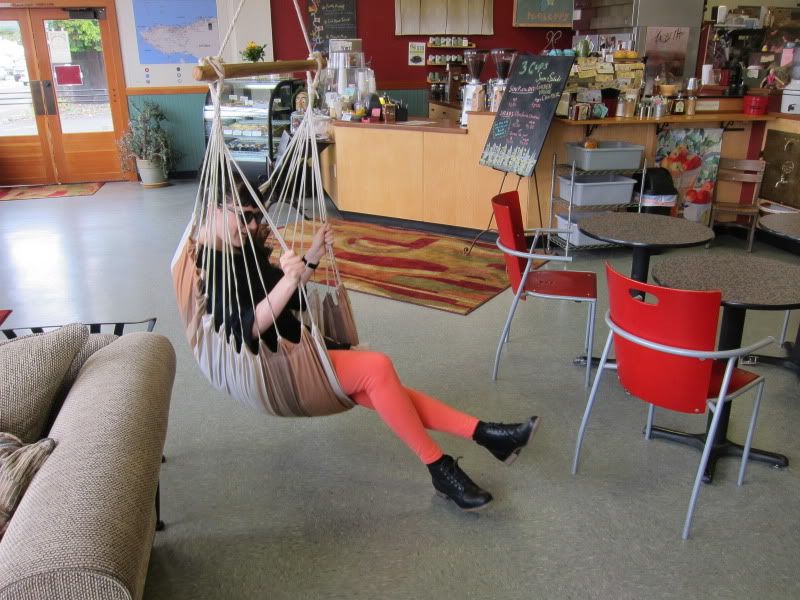 They had a hammock in the cafe!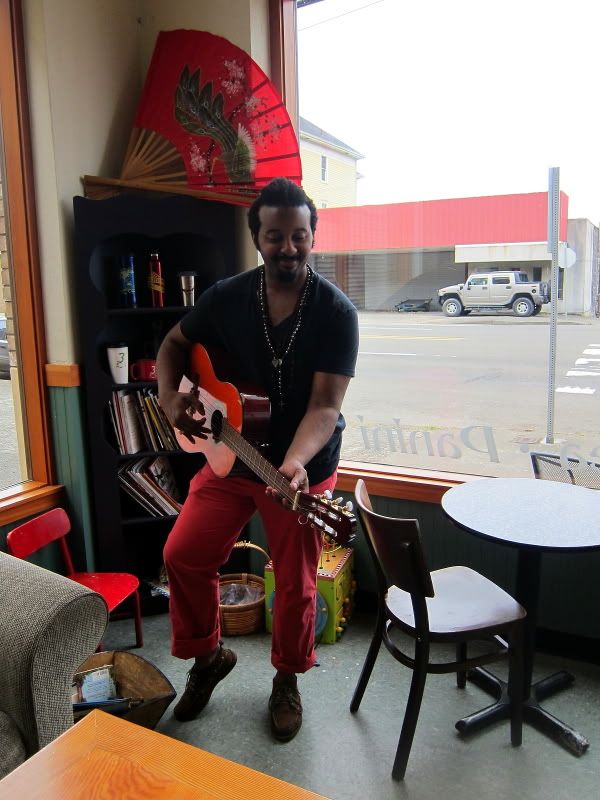 Albert William serenading me
The Most Posh: 14th Street Coffee
This was the very last cafe we visited in Astoria, even though it was only one block from our hostel. What I didn't like is that it closed at 4:00 p.m. Seriously, 4:00?
Well, I'm really glad we got out early enough to check it out, because it is the chicest little cafe in town.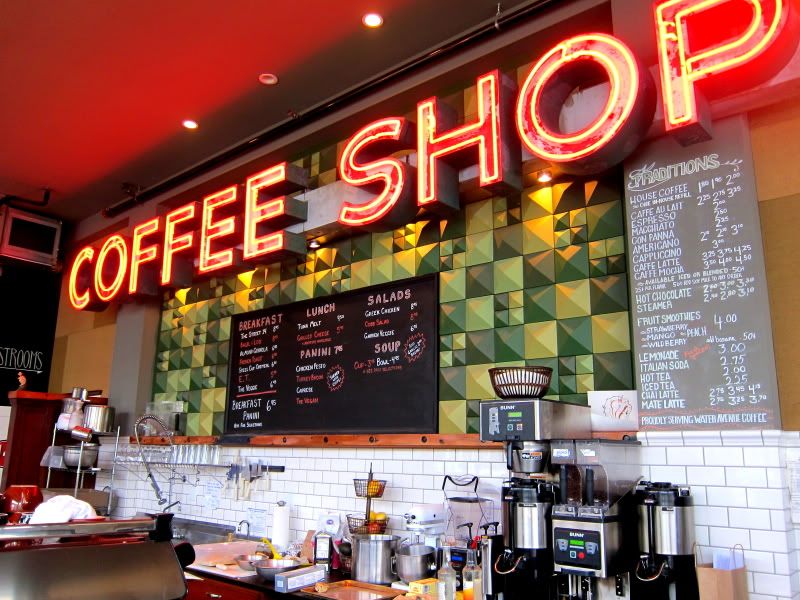 Coffee bar
Lounge area
The counter
The pre-4:00 p.m. crowd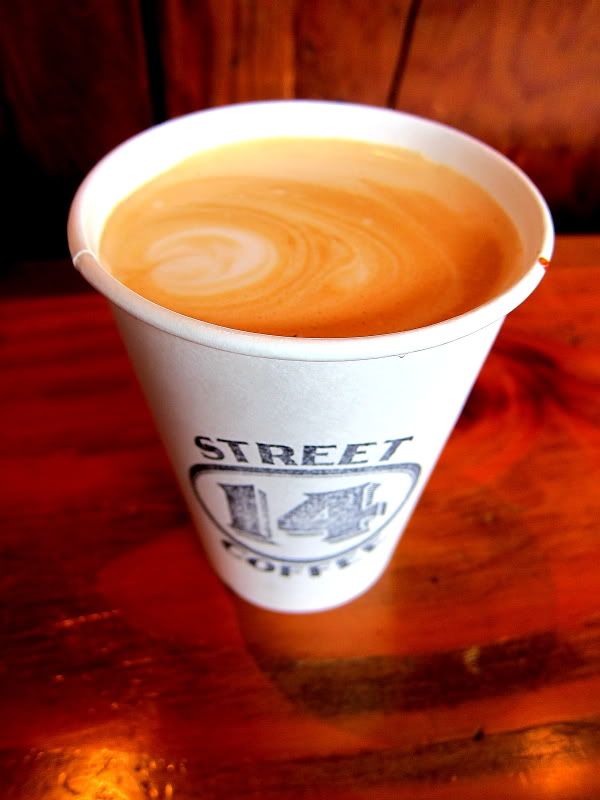 Vanilla latte