This past week I returned from a business trip that took me all over the Midwest. Of course, my overly ambitious self planned on trying to make this trip enjoyable and blog-worthy by scheduling graveyard visits and afternoon-teas, but in reality I had time for none of these things.
Like most of us, I wish my professional life was as exciting as the fantasy world I create for myself on this blog, but the horrors of business travel never fail to pull me right back into reality: the always turbulent flights over the Rocky Mountains, the hour-long shuttle rides to and from the airport, the awful food options at airports. I just about had enough of it. Until I got to Chicago.
Chicago was at the tail end of my long journey, so I elected to stay the weekend. Good choice, Calliope. Up until this point in my journey, I had done absolutely nothing that I would care to retell on this platform - or even remember (plane sickness, car sickness, work sickness) so I trashed my cemetery and afternoon tea gigs and figured I would just relax in Chicago, not worry about travel blogging.
I took the CTA Blue line into town from the airport, and when I arrived at LaSalle station I was greeted by the magnificent spectacle of the Chicago Public Library.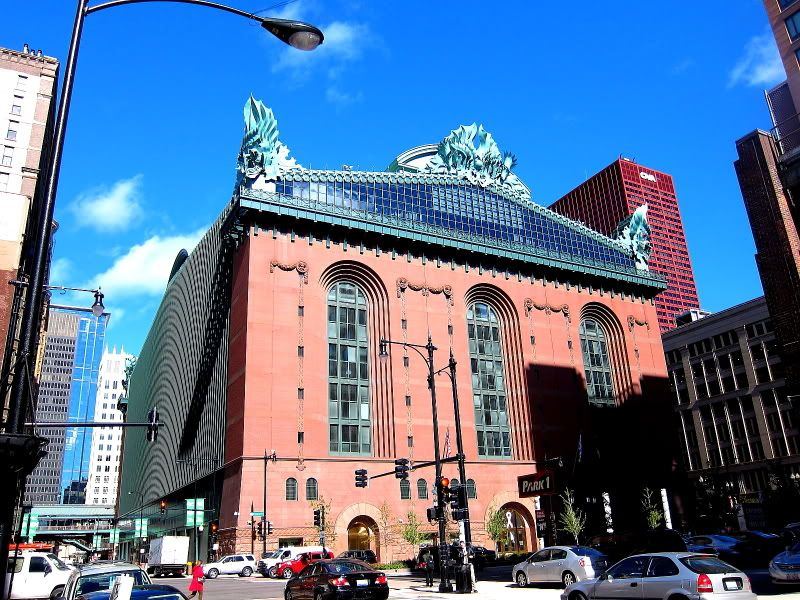 That's when I realized: I am seriously horny for libraries.
Like cemeteries, I always seem to end up at a library when I travel. There's just something magical about the architecture, the history, the books, that make me want to seek them out and live in them.
I usually don't plan on visiting a library, but somehow I always end up there. Take Stockholm for instance.
I was so happy to stumble upon this library (well, "stumble upon" is not the right phrase, the Chicago Public Library is so massive you've have to be totally careless to miss it) that I had to blog it. I walked all around the 9 floors, and took some pictures on each one.
I especially love the art deco accents everywhere.
The entrance
Second floor balcony
Fiction literature
The 9th Floor glass atrium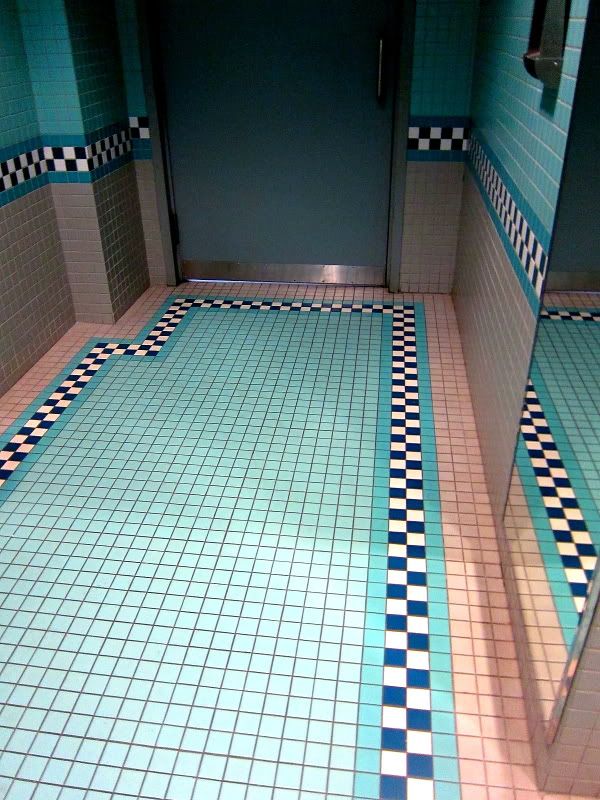 Even the bathroom is art deco!
The escalators
The ceiling