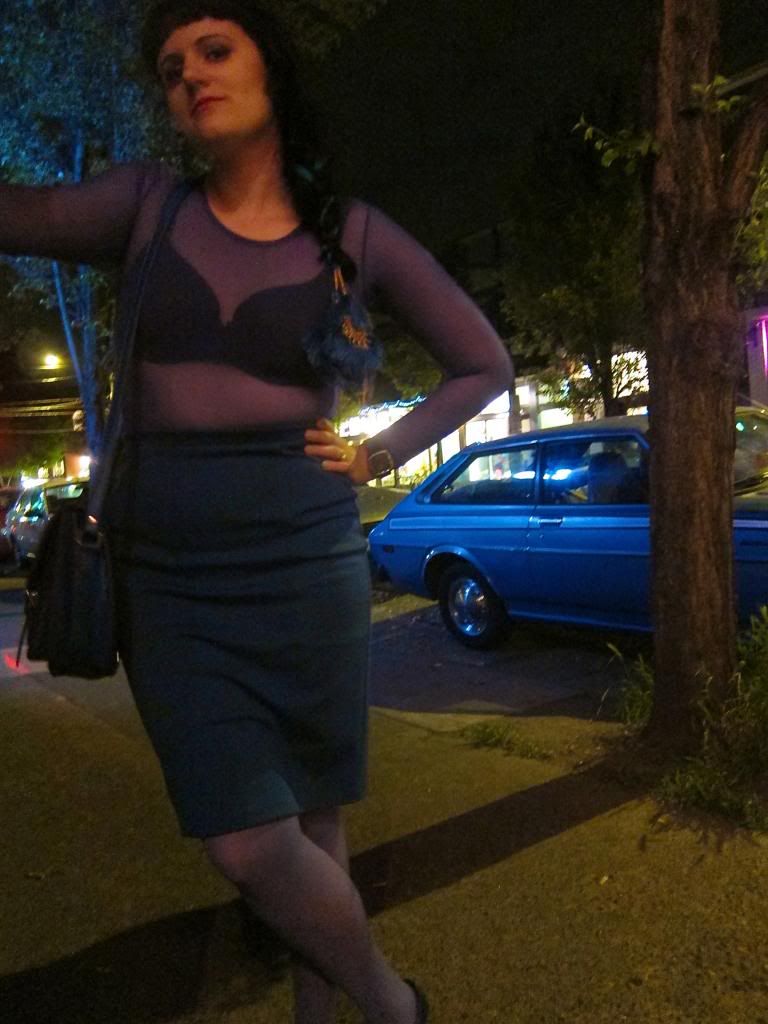 Found a blue car to match my blue outfit.
Thank god the club was dark...
So, I went to a queer dance party the other night. Ehem, in Portland, obviously, this would not have taken place in Dubai or Pakistan.
However, I did take a little Pakistan with me to the gay bar in the form of a hair accessory....
The theme was monochrome, so we had to dress head-to-toe in one color. Unless you pick black, this is actually kind of challenging.
Try finding matching blue clothing in your wardrobe.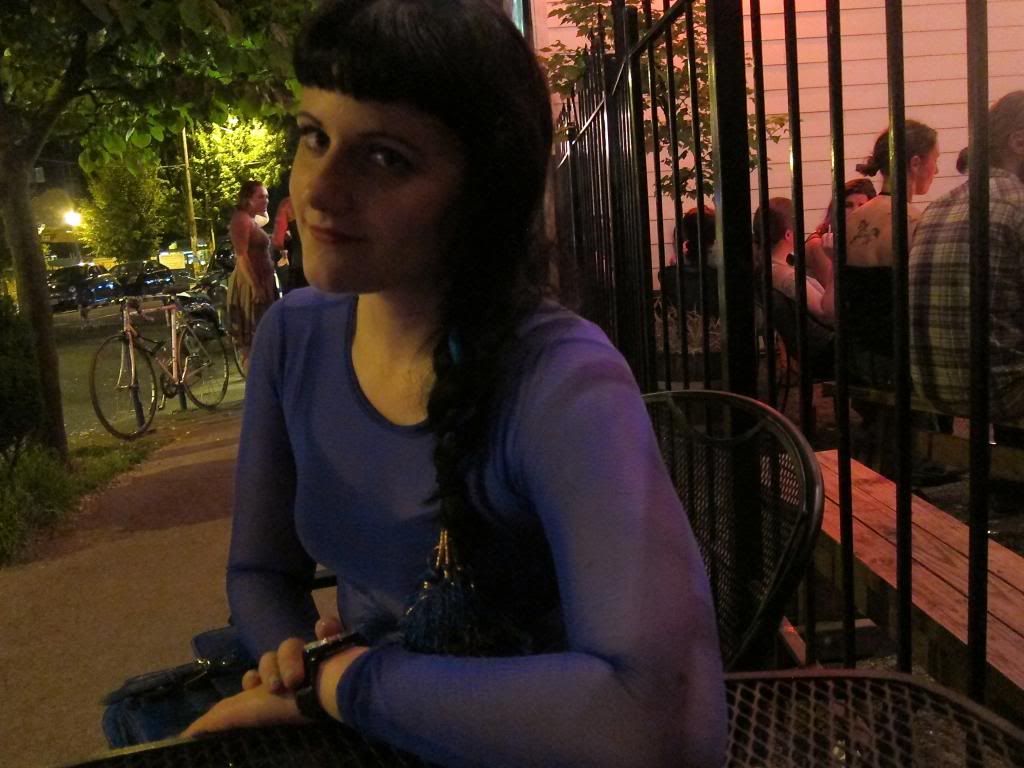 Yep, that's my bra under a sheer shirt. Welcome (back) to the 90's.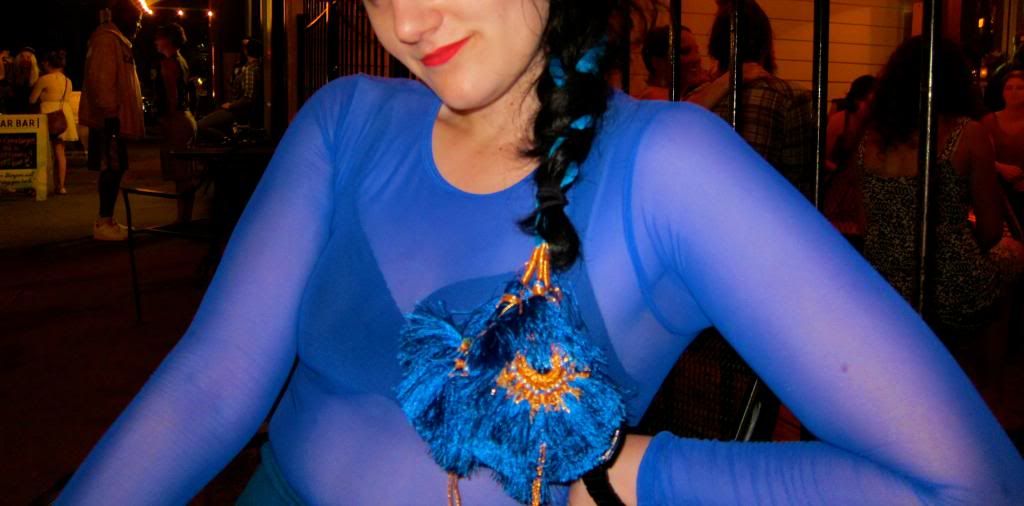 Close up of my paranda hair accessory
Paranda (the blue braid I'm wearing in my hair): from Pakistan
Sheer Blue top: American Apparel
Stockings: American Apparel